This is a upcoming animation project based on a popular horror game Five Nights at Freddy's
Upcoming Five Nights at Freddy's animation project

Characters

Freddy Fazbear

Bonnie

Chica

Foxy

Night Guard

Airdate

TBA
Transcipt
Edit
Not much of this info so far. As the 4 main characters from the first one are comfirmed to appeared. Its known if anyone else appear.
When Freddy was using a axe to break into the door referening the scene from the Shining
There is differences between this video and the game its self.
In FNAF Freddy only wears a bow tie and hat but in this video he wears a waistcoat is well.
In FNAF Bonnie only wears a bow tie but in this video he wear overalls making him resemble to Roger Rabbit from Who Framed Roger Rabbit.
In FNAF Chica wears a bib that says Let's Eat but in this video she wears boots and a chef hat.
In FNAF Foxy is withered but in this video he isn't and he also wear a boot and a peg leg is well making him look more pirate like.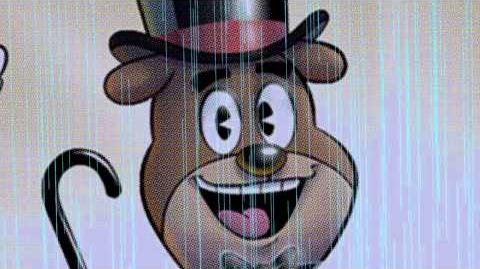 Ad blocker interference detected!
Wikia is a free-to-use site that makes money from advertising. We have a modified experience for viewers using ad blockers

Wikia is not accessible if you've made further modifications. Remove the custom ad blocker rule(s) and the page will load as expected.